Announcement:
Rick Wedgle has retired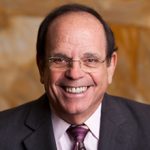 After 38 years in the practice of law and the zealous pursuit of justice for his clients, Rick retired at the end of 2015.
On January 1, 2015, Steven Epstein partnered with Rick in anticipation of Rick's retirement and in order to assure a smooth transition for all of Rick's clients over the years and to continue to serve their needs with dedication and excellence.
All calls for Rick will be returned by Steve Epstein.
While Rick Wedgle was never a part of Family Law Practice, Epstein Patierno, LLP, we all wish Rick the best of luck, and lots of fun in his retirement. He will be sorely missed by his partner, employees, clients, the judiciary and the entire legal community.
Contact us for a consultation and to learn more about how we can help.