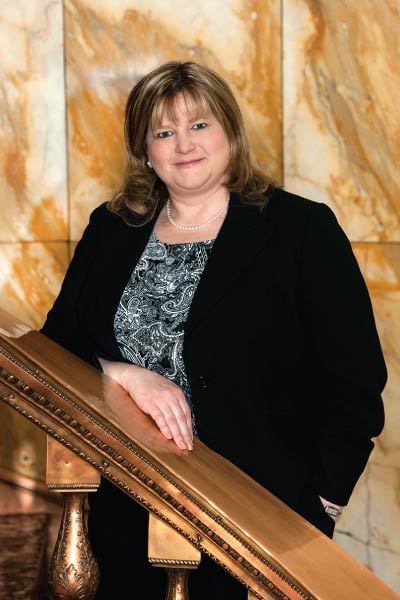 Before Wendy could drive, she knew she wanted to become an attorney. Today, Wendy is a shareholder and founding member of Family Law Practice, Epstein Patierno, LLP, a boutique law firm dedicated exclusively to all areas of family law in Denver, CO.
Wendy's approach to her cases is one of compassion, dedication and collaboration. She brings over 12 years of experience in the courtroom and in practice with family law, plus another 5 years as a child support paralegal – allowing a complete understanding of all the ins and outs of every case. Family law has been her passion since the beginning, and this experience and passion allows for confidence and successful leadership navigating the individual complexities that come with every valued client.
Growing up in a small town in Northeastern Colorado, where her graduating class boasted 11 students, Wendy then graduated from Colorado State University with a BA in social science. During her college years, she got her feet wet in the law working at the firm of Fischer Brown Huddleson and Gunn, P.C. as an office services clerk. After college, Wendy worked at the Arapahoe County District Attorney's office, child support enforcement division where she was an enforcement paralegal.
Wendy went on to attend law school and graduated from the University of Denver school of law and entered the Colorado bar in 2003. During her time at DU, she was named "Outstanding Student of the Year" for her work in the family law clinic.
Wendy began her career at Litvak Litvak Mehrtens and Epstein, P.C. (now Litvak Litvak Mehrtens and Carlton, P.C.), a preeminent family law firm where she handled matters both complex and simple, all over the state.
Wendy's detail oriented approach and commitment to excellence and positive results for her clients sets her apart from other attorneys.
When not working, Wendy enjoys spending time with her family, traveling, reading and attending sporting events.
Contact us for a consultation and to learn more about how we can help.