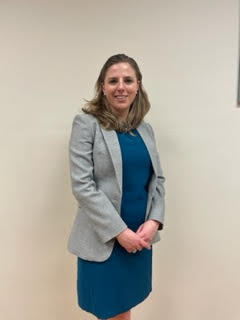 Camille grew up in Houston, TX where her federal prosecutor father started teaching her legal principles as early as age 10 when Camille won her 5th grade English class's mock trial based on the book Tuck Everlasting. Camille comes from generations of Texas lawyers but fell in love with Colorado during her time as an undergraduate at Colorado College earning a degree in Comparative Literature with a minor in Classics.
Camille received her Juris Doctor in 2018 from Colorado Law at University of Colorado in Boulder, before being licensed in the state in 2019. After spending three years as a County Court Deputy District Attorney, Camille realized that her passion for individual advocacy, providing people compassion at difficult moments in their lives, and bringing dedication and intellectual rigor to each of her cases makes her far better suited to the kind of family law practice Epstein Patierno, LLP has built through its founders' decades of experience, collaboration, and high professional standards
Contact us for a consultation and to learn more about how we can help.