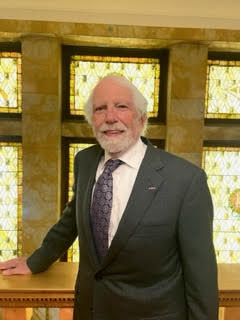 Mr. Fleishman's practice emphasizes creative, aggressive representation of firm clients in the areas of divorce, pre and post nuptial agreements, commercial, construction, personal injury, professional liability, employment law, bad faith, and insurance litigation. His expertise in the creation of medical and legal risk management programs and procedures for clients, as well as drafting and analysis of insurance contracts, is well recognized.
Mr. Fleishman was selected multiple times for inclusion in the publication Colorado Super Lawyer. His primary area of practice is divorce. Super Lawyers are considered leading attorneys in the area of law in which they practice. All recipients of this prestigious distinction are evaluated and selected based on twelve categories of peer recognition and professional achievement.
Known nationally as an expert in professional liability matters, Mr. Fleishman has lectured on numerous American and Colorado Bar Association programs, is a contributor West's Legal Malpractice 3rd Edition by Mallen & Smith, has served as an adjunct professor at the University of Denver College of Law, and served as a column editor for The Colorado Lawyer for approximately 17 years. He has contributed articles to the National Law Journal and was chosen as one of the top 25 legal malpractice attorneys in America. Mr. Fleishman has been a contributing magazine columnist for several years, having had articles published in Homebuilder magazine, the Women's Business Chronicle, the Colorado Real Estate Journal, Colorado Trial Lawyers Association Trial Talk Magazine, and Colorado Medicine. He has been listed numerous times in the Denver Business Journal's Who's Who column.
Mr. Fleishman is a native of St. Louis, Missouri. He served in the Army, achieving the rank of captain, as was awarded the Bronze Star in Vietnam.
Mr. Fleishman is active in community and charitable organizations and activities. He has served as Chairman of the Board of The National Conference of Christians and Jews. He has served or serves on the Boards of the Colorado Bar Association, Epilepsy Foundation of Colorado, Colorado Symphony Orchestra (former Treasurer of the Board), Colorado Trial Lawyers Association, Rose Medical Center, St. Anthony Hospital, the Anti-Defamation League, Colorado Neurological Institute, and the Denver Chamber Foundation Board. He served as a member of the Panel of Arbitrators of the American Arbitration Association. He chaired the Colorado Bar Association's Professional Liability Insurance Committee for several years and served on the Denver Metro Convention and Visitor's Bureau, Government and Community Affairs Advisory Committee.
Mr. Fleishman is licensed to practice before the United States Supreme Court, tenth Circuit Court of Appeals, U.S. District Court for Colorado, U.S. Tax Court, and Colorado, Texas and Nebraska Supreme Courts. He represents clients in administrative and arbitration hearings. He is rated "AV" by the nationally renowned publication Martindale-Hubbell, the highest possible rating for excellence of practice and ethical standards.
Contact us for a consultation and to learn more about how we can help.